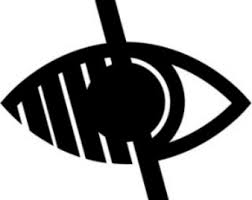 Pupil Premium
Intervention is a high priority in our school. In September 2012, Holmwood School developed a programme to enables learners' underperformance to be tackled at every level. The intervention programme provides additional support funded through the Government's Pupil Premium. This allocation is for schools to support disadvantaged children in the way they deem appropriate for the needs of the learners and schools. Many pupil's that begin with us in Key Stage 2 have made little progress since Key Sage 1. Many of our pupil's struggle with there resilience and confidence. We aim for our children to progress one years expectation in an academic year (Y2c to a Y3c) or one P-Scale. The school will be held accountable for the use of their Pupil Premium.
The progress is review of the last day of each term. This could result in the strategies being changed. Please see Action Plan for progress.
Holmwood School had the opportunity to present their successful Pupil Premium Intervention Programme at the Narrow the Gap Conference on December, 8th, 2014. Sir John Dunford was extremely pleased with the programme provided by Holmwood School.
In 2016, Chris Wain, Head Teacher at Pallister Park Primary School, approved and praised our pupil premium action plan and the impact. Pallister Park is a teaching school in Middlesbrough LEA.
In 2017 and 2018, we had our pupil premium action plan and its impact evaluated by a qualified and experienced source.
The use of pupil premium funding is reviewed yearly. For 2018 – 2019 we have received £77,704.00
Pupil Premium Documents
| | |
| --- | --- |
| Document | Download |
| GB Pupil Premium Action Plan 2017- 2018 | View |
| Summer Pupil Premium Action Plan | View |
| improving Outcomes for Pupil Premium Pupils at Holmwood | View |
| Pupil Premium Funding 2018 – 2019 | View |