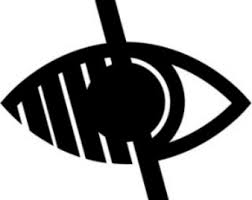 Curriculum Overview
The National Curriculum expectations are at the heart of the planning but the school has now taken to planning using the Focus Education: The Learning Challenge Curriculum. This process puts high emphasis on learners being involved in their own learning. It also focuses on improving learner and teacher questioning and uses a key skills system to guarantee continuity and progression in learning across the whole school. It is the focus of the creative curriculum to combine subjects where possible and link to the terms topics.
Since reading and synthetic phonics have been placed high on the government agenda for schools, our English policy has been amended to included how these areas are developed within the school to meet the needs of our children and ensure high teaching and learning standards. The Mathematic policy has been adapted and now clearly outlines the reasons children should be using written methods and the correct time as to when formal written methods should be introduced. This is not about the age of the child but rather their level of understanding towards key concepts involved in the four operations.
Through the use of the Pupil Premium, the school has introduced an intervention program which aims to provide 1:1 or small group support for children who need additional support to reach their end of year targets. A policy has been written outlining the workings of the intervention system.
Our Curriculum's Intent, Implementation and Impact
At Holmwood School we have developed a curriculum which:
Develop our learner's learning (Our head and body: what we learn)
Develop the character of our learners (Our heart and character: Who we are when we learn)
Develop behaviours and habits to become effective learners (Our actions and attitudes: How we act when we learn)
Develop the moral compass of our learners (Our place in the community and wider world: Who we are)
Our curriculum has a clear purpose and is focused around progression and love for learning. We aim to ensure that learning is bespoke to the needs of our learners and demonstrates a strong understanding about specific needs to succeed in life.
Intent – What are we trying to achieve here with, and through, the curriculum?
Intention 1: Develop our learner's learning (Our head and body: what we learn)
To develop the appropriate subject specific knowledge, skills and understanding as set out in the National Curriculum and beyond, so that children can flourish, reach and exceed their potential academically.
Intention 2: Develop the character of our learners (Our heart and character: who we are when we learn)
To develop learners to have a holistic set of values that prepares them for life in the modern world in a diverse and ever changing community.
Intention 3: Develop behaviours and habits to become effective learners (Our actions and attitudes: how we act when we learn)
To develop the behaviours learners need to succeed in the world such as resilience, concentration, imagination, co-operation, the enjoyment of learning and curiosity.
Intention 4: Develop the moral compass of our learners (Our place in the community and wider world: who we are)
To understand spirituality in themselves and others, develop social skills and understand society, build a firm set of personal morality, and to engage in the culture they live in and understand the cultures of others.
Curriculum Implementation
In ensuring progress is made and can be measured throughout the school, implementing a holistic approach to teaching and learning is a must for our children. With a successful leadership model embedded in the school, all staff are committed to their role in helping our children achieve.
Our curriculum is carefully crafted to ensure all children have equal access to all areas of the curriculum and enrichment activities. We have devised our tangible curriculum to ensure breadth and balance for all. We shape our curriculum utilising features within our local area.
We utilise our local area well, to help us build on experiences available to for our children to thrive. We have excellent relationships with our local church, museums, sporting venues and theatres all of which contribute to our unique curriculum throughout the year.
As much as possible, we take our children out of the local area, to provide them with rich learning experiences which they are able to talk about with their families.
Authors, artists, actors, governors, musicians and scientists work with our children regularly to enrich their experiences and help them acquire skills and begin to form their aspirations for their future.
Our multi-agency approach is implemented throughout school and the utilisation of a range of support helps to close the gaps for some of our most vulnerable children. Working closely with Occupational Therapists, Counsellors. Behaviour Therapist, CAMHS, Social Care and Speech therapist ensures we have the understanding that the needs of a child must be met in order for the child to further develop
Sport is recognised as an excellent tool in enabling physical and mental well-being and as a result we employ Simon Carson Sports Leaders to deliver a sporting activities during unstructured times.
Alongside teaching of curriculum subjects and assessment of attainment and progress, we ensure that our children's talents and successes are celebrated throughout school. We hold weekly achievement assemblies which not only celebrate academic gains but personal ones too.
High expectations of all our children leads to high aspirations and the belief that the can achieve in all they do. With the understanding that our children enter our school with lower than national starting points, we believe that family engagement is key to break down the barriers of any possible, pre-existing negative school experiences and to welcome families in to our happy, vibrant school. The early years team focus highly on play-based learning which is informed by topics and children's interests and complemented with a balance of adult directed tasks. This approach to teaching ensures high level engagement for all children throughout their early years' education and creates positive learning experiences in Key Stage 1. Throughout all stages of learning, teachers use this holistic approach to mould and shape the curriculum in order for it to fit the needs of the children in their class.
Intention 1: Develop our learner's learning
Our promise to our learners: Over and above any of our national curriculum learning, we promise holistic childhood experiences throughout their journey at Holmwood School. From participating in Forest Show, watching live performances, creating a woodwork project, being an actor or learning to fence, there are opportunities beyond the National Curriculum.
We use B Square to assess and show progress.
Letter and Sounds is used from EYFS In order to allow learners to have a consistent approach phonics.
Primary Foundation Subjects
Our teachers plan foundation subjects using progressive skills and knowledge. Learning is checked against these to ensure progression and understanding. Teachers keep a record of how leaners are achieving and intervene effectively and collaboratively to close any skills or knowledge gaps.
Our teachers plan a wide variety of offsite educational visits, including residentials. Visitors are also invited into school as a way of enhancing subject knowledge and providing the learners with real life experiences.
Intention 2: Develop the character of our learners
We follow a Wellbeing programme in the school, which explores values that are critical for us to understand in modern Britain and beyond. Each day, our school community models, teaches and promotes a range of values that we need to demonstrate in order to become good citizens of the world. We think carefully about the value, explore it in learning and demonstrate this whenever we can.
Our teachers ask learners to undertake positions of responsibility around the school, as we believe that children understand values by seeing them in action in others. These include: School council; Headstarters, Library Monitors and Eco Leaders
Intention 3: Develop behaviours and habits to become effective learners
Teachers design learning opportunities that look for ways to develop good learning behaviours. At Holmwood School, we understand that learning about learning (metacognition) helps us to be better learners! In our curriculum, we ask learners to look for ways to develop concentration, perseverance, imagination, co-operation, the enjoyment of learning, self-improvement and curiosity.
The staff at Holmwood School notice when learners are showing great learning behaviours. We award certificates for this in our regular celebration assembly. Our Leadership Team hosts a pizza party for Weekly Class Champs and our Head Teacher send postcards to parents when they notice great achievement.
Intention 4: Develop the moral compass of our learners
When planning the curriculum teachers think not just about what learners should learn and how they should learn it, but also how they can bring in an understanding of morality and the wider world. They do this through:
SMSC is planned for and highlighted to us by our teachers across the curriculum. We learn about new beginnings in life, going for goals, getting on and falling out, changes and relationships. This helps us understand our place in the world.
Inviting in people from local groups to tell us about their faith or cultures.
We work with local community groups such as visiting the local residential home, collecting and raising money for charities, planting trees and flowers, working with other schools in Middlesbrough and beyond.
We aim to increase our learner's engagement with activities that benefit other members of the community and beyond.
Impact
What do we hope will be the impact of our curriculum and how do we measure it?
The ETHOS places the learner back at the centre of curriculum and makes teachers think "What will the experience be for the learner and how can we make the absolute most of each element?" Our ETHOS promotes learners making connections with the content due to having the freedom of expression and choice. It is beginning to produce learners who must and can, think for themselves, be resilient and face challenges with strategies to overcome and progress.
Intention 1: Develop our learner's learning
We strive to ensure that our children's attainment in core, foundation subjects. We measure this carefully using a range of materials, but always considering Age Related Expectations. We intend that the impact is that children will be academically and socially and emotionally prepared for life in secondary school and in Modern Britain and the world.
Intention 2: Develop the character of our learners
The impact will be that our learners will have fully rounded characters with a clear understanding of values like equality, friendship, trust and many others. Only by really learning what these mean will our learners be able to develop a character that prepares them for living in the community demonstrating tolerance and equality. We measure this not just by the work our children produce, but in the behaviours we see each and every day in all learners on the playground, in corridors, and in the many roles we give them. The impact of this intention is seen in the daily interaction of all members of our community, including staff and children.
Intention 3: Develop behaviours and habits to become effective learners
The impact we intend to achieve by developing this intention is seen by how the children approach challenges every day. This could be on the playground, in a game, or in class in a complex learning challenge. The impact should be that children don't give up, are highly motivated to succeed and achieve and are equipped with all the personal skills to do this.
Intention 4: Develop the moral compass of our learners
Our learners will be motivated by a strong personal sense of morality. They will make decisions for the right reasons and in the best interests of their community. They will be able to decide what is right and what is wrong, and will be resilient to the influence of others. They will go out into the world and make a difference in their own life and to others. Our learners will be the owners of their own destinies.
The impact and measure of this is to ensure children not only acquire the appropriate age related knowledge linked to the curriculum but also skills which equip them to progress from their starting points. In shaping our curriculum this way, progress can measured and evidenced for all children, regardless of their starting points or specific needs.
We teach our children to ensure we alter their long term memories and we define progress as knowing and remembering more. Teachers and staff work hard to plan a broad and balanced curriculum which is expertly delivered to ensure a child's entire school experience enables them to develop a deep body of knowledge which will see them through to further study, work and a successful adult life in whatever they choose.
We pride ourselves on not just pushing our children through a SATs driven curriculum, where their creativity is stifled and well-being is compromised.
When our children leave us, as well as being ready for a KS3 curriculum, they have a wealth of transferrable skills which have been developed throughout their time at primary school in an inclusive and nurturing environment. We are proud that once the children from Holmwood School have left, they have been supported through their transition; have been exposed to a broad and balanced curriculum.
British Values and spiritual, moral, social and cultural development is embedded throughout the curriculum and school life.