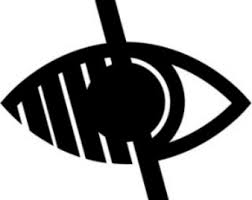 Curriculum Overview
The New National Curriculum expectations are at the heart of the planning but the school has now taken to planning using the Focus Education: The Learning Challenge Curriculum. This process puts high emphasis on learners being involved in their own learning. It also focuses on improving learner and teacher questioning and uses a key skills system to guarantee continuity and progression in learning across the whole school. It is the focus of the creative curriculum to combine subjects where possible and link to the terms topics.
Foundation subject's policies have all been updated to include the schools on going commitment to achieving English and Mathematic targets whenever possible in each lesson.
Both the English and Mathematic policies have been adapted to include the schools use of individual targets and the ongoing commitment to self assessment and the use of "pupil voice" in these subjects.
Since reading and synthetic phonics have been placed high on the government agenda for schools, our English policy has been amended to included how these areas are developed within the school to meet the needs of our children and ensure high teaching and learning standards. The Mathematic policy has been adapted and now clearly outlines the reasons children should be using written methods and the correct time as to when formal written methods should be introduced. This is not about the age of the child but rather their level of understanding towards key concepts involved in the four operations.
Through the use of the Pupil Premium, the school has introduced an intervention program which aims to provide 1:1 or small group support for children who need additional support to reach their end of year targets. A policy has been written outlining the workings of the intervention system.
The Art policy has been updated to include the achievement of 'Sing Up Platinum award'. The school has now created a new 'Arts' policy which outlines the school's dedication to providing an enriched curriculum through the teaching of art, design, dance, drama, music and creative writing.
British Values and spiritual, moral, social and cultural development is embedded throughout the curriculum and school life.