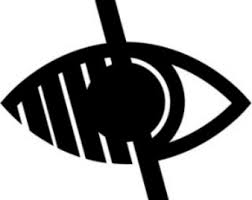 Outreach Support
Please contact your Local Authority's Inclusion Officer for any Outreach Request
Who We Are
Holmwood School is a primary school for children with a wide range of special needs. It caters for children from nursery age to the end of Year 6.
Holmwood specialises in educating children with social, emotional and mental health difficulties, autism, speech and language difficulties and cognitive difficulties.
The pupils come from the whole of the Middlesbrough area and beyond which includes a wide social mix and an average ethnic representation. We cater for 80 pupils, however we currently are significantly over subscribed.
Over the last few years, our Outreach Team supported over thirty primary school. This involved support for hundreds of pupils with challenging behavior.
Outreach Offer
Our Outreach team will support children and staff members with challenging behaviour. They offer observations/guidance to settings on support specific to an individual pupil or groups. We also offer the opportunity for staff to visit Holmwood and watch best practise so they can adopt some techniques for their own setting.
We offer CPD on:
Managing Challenging Behaviour in the classroom
Dealing with a Crisis
Developing the "Whole Child"
Managing children with SEMH
Managing children with Attachment Difficulties
Developing staff ability to manage children with SEN
Frontal Lobe Development
Long Term Memory Development
De-escalation of Challenging Behaviour
Differentiation in the Classroom
How to teach Outstanding Lessons in a challenging environment
Education without P Scales
Developing Care Plans, IEP and Interventions
Promoting British Values and SMSC
Managing pupils with Trauma
Developing an ETHOS that develops Resilience
Raising Achievement and Progression with children with ASD
Raising Achievement and Progression with children with SEMH
Supporting Children with ADHD
Costings
none
Contact Details
Please contact Dennis Ley on 01642 819 157 or email [email protected]
The KS1 Support Centre
The new provision was developed in partnership between Holmwood School, the Access to Education Team and SEN & Vulnerable Learners Services of Middlesbrough Local Authority. The Support Centre intendeds to complement existing provision not intended to replace existing SEN provision or procedures. The main aim of this development is to provide additional capacity to support pupils with additional needs. As part of this development, via advice, Holmwood School will support initiatives intended to help Mainstream settings manage challenging behaviours, which sometimes emerge across a wide and diverse population. Through placement opportunities plus the advice and support for staff, it is hoped that this development will help build capacity for not only a support place at Holmwood School, but also the sharing of expertise and good practice to enable Mainstream settings to meet the needs of their diverse population.
Purpose
The objective of the Support Centre is to develop a pupil academically, socially and emotionally which would allow them to transfer these skills to become successful within an appropriate provision.
Number of Places
Capacity of the Support Centre will be 10 full-time equivalents across KS1. Each placement is will be assessed after 10 weeks to discuss the future steps. The review process will be arranged by Holmwood School with the primary school.